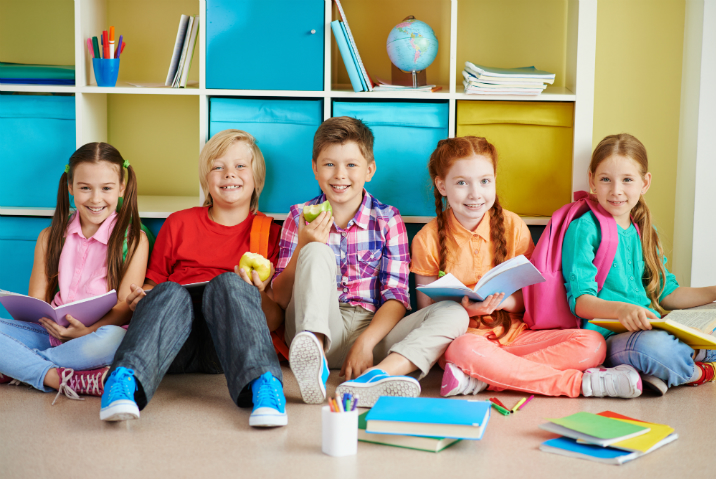 How to Contribute to Education with WowApp
According to UNICEF, there are over 59.3 million children of primary school-age who are being denied their basic human right to education. Without access to schooling, their future opportunities are dramatically limited. And what's even worse is that the number of out-of-school children is continuously increasing.
Most children without access to education live in countries that have been affected by conflict. Sub-Saharan Africa accounts for more than one-half of all out-of-school children worldwide, 55% of whom are girls. But inequality in access to education is also very much present in western industrialized countries. For example, the education system in the United States is one of the most unequal systems in the developed world. Only 10% of students who attend the best 146 US universities come from lower or middle-class backgrounds.
There are many other reasons for being excluded from education. Most of them involve being born in a poor family and having to work from an early age to bring money home. We should also consider the situation of children with disabilities, those from remote rural areas or from different ethnic and linguistic minorities who encounter obstacles in access to education. Being disadvantaged like this from an early age has a huge impact in the quality of life you will live. A study of the Federal Reserve System in the United States shows that adults who grew up worrying about food, an unstable family, or safety were less likely to be employed, have stable income or be able to pay monthly bills compared to adults who had better circumstances growing up.
Giving children the chance to succeed in life should be a priority. In many countries, funds for public schools and other educational facilities are not enough to cover the number of out-of-school children. This is where charities step in with the help of different contributors. By using WowApp, you can be one of these contributors without spending any money of your own. All you have to do is use the app for your usual everyday activities (chat with friends, place audio/video calls, play online games, shop online and many more) and you will then earn money within the app. A portion of your earnings is automatically distributed to the charity of your choice. In addition, you have the option to donate up to 100% of your WowApp earnings. You can even check your contribution progress with our Doing Good Streak, which shows you how many days in a row you've been contributing to your supported charities.
Donating with WowApp is easy and any amount, as small as it might seem, makes a difference. The minimum amount you can donate through WowApp is 10 ¢ ( US$ ) or 10 WowCoins, as 1 WowCoins = 1 ¢ ( US$ ). To prove just how simple it is to donate, 56% of daily cashout transactions made by WowApp members are donations.
At the moment, there are 1,435 charities dedicated to education in over 110 countries available in WowApp that you can choose from to donate your earnings. Each of them has a specific mission in helping children and adults gain access to knowledge. For example, some of the education charities are focused on providing free documentary films and other learning materials, hosting different cultural events and workshops on science, technology, sports and arts, motivating and empowering low-income children to achieve their educational and career goals, others create sustainable businesses that help people break the cycle of poverty or build and refurbish schools for children in rural communities and many more. There must be at least one charity among all these that supports a cause you believe in, so choose the one that is closest to your heart and start using WowApp today to contribute to education.