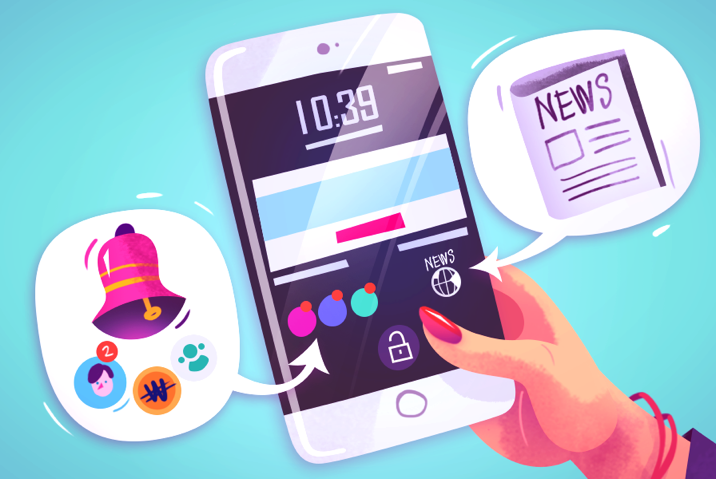 Earn WowCoins by Opening Your Phone
How many times do you open your phone a day? Most of us do it a hundred times if not even more often than that. And, in most cases, your lockscreen only does one job: opening your phone. With Smart Slide from WowApp, your phone's lockscreen just got a whole lot smarter! You can read articles on your favorite topics, check unread messages and notifications and earn money at the same time.
Turn ON Smart Slide from the "Earnings" tab of WowApp on your Android device, open your phone and enjoy the Smart Slide experience!
You can view the latest notifications from WowApp directly on your lockscreen. For example, you are notified if you have any unread messages from your contacts or if someone wants to be friend with you. Another great feature of Smart Slide is that you can access news on your favorite topics from top publishers worldwide by simply opening your phone. You can choose from a multitude of languages and from a wide selection of countries according to your preferences. You also get to pick the publishers and the topics that interest you most (world news, sports, celebrities, business, technology etc.).
The personalized lockscreen that comes along with Smart Slide also brings you earnings, so every time you open your phone you do good in the world by automatically donating a portion of those earnings to charity. As with any other earnings from WowApp, it's your choice whether you also donate the rest of your reward to charity or you cash it out for yourself.